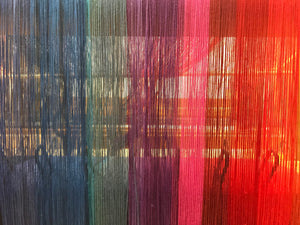 The mission of the CAP is to support people with emotional and psychological difficulties towards socio-professional integration by using art and art therapy as a tool for advancement. When you make a purchase at the Boutique du CAP, you are supporting our mission because all income collected here is directly reinvested in our art therapy activities and re-employability programs. Support the CAP
Since its founding in 1983, the Centre d'Apprentissage Parallèle de Montreal (The CAP) relied on creation to heal emotions and creativity to allow people to experience more mental fluidity and reduce anxiety. The CAP offers a real possibility of personal recovery and socio-professional reintegration and has never stopped innovating to meet the needs of the community while remaining resolutely open to the future. Years after years the CAP has become a benchmark in terms of welcoming, accompaniment and support for people who have experienced emotional disorders.
The CAP supports 80 people per day.
In order to pursue its mission, The Parallel Learning Center is asking for your generosity which will contribute to the achievement and development of its commitments.
Make a donation
Le Centre d'Apprentissage Parallèle de Montréal
4865, boul. Saint-Laurent, Montreal, QC, H2T 1R6
T .: 514-843-5658
www.ateliersducap.org